Footwear Color Specialist
In short
This is your opportunity to become part of the worlds' fastest growing sports company. As a Color Specialist, you will work in an inter-disciplinary environment at On and help us organise our collections, as well as own the Go To Market color process. You will evolve in a very fast-moving environment where you will be involved in the full color process from creative kick-off to operational implementation that brings these products to market.
Your Mission
Work with Material team, Development team and Commercialization team to establish color standards and acceptable range
Excellent color eye
Ensure distribution of color standards to T1 teams
Organize the color standard acceptable range in the material library
Communicate daily with T2 suppliers on color development and work with them on improving the quality in order to fit the acceptable range decided by On
Communicate with mills, agents, vendors, color lab technicians to identify technical limitations on various substrates and finishes for colors
Troubleshoot and challenge external parties to get the best color match
Coordinate all components in a single item i.e. (multiple substrates, color blocking, trim, etc…)
Coordinate and approve lab dips for both sale sample yardage and bulk
Identify color standards with metameric properties and find a resolve
Ensure color consistency across all categories
Coordinate with production, design, merchandising, overseas and domestic mills on color approvals and timing
Establish and enforce procedures for maintaining high standards of quality and consistency in color coordination
Responsible for implementation and maintenance of company's Standard Operating Procedure Manual as it relates to our color tolerances
Act as the Color Authority and liaison with all external parties, especially working with developers and QC on assessing color standard approval both in development and for Bulk
Your story
You've got a degree in Footwear Textile Sciences, Textile Engineering/Technology, but you're not ready to stop learning just yet
A real expert in your field, you've worked in global footwear industry, or relevant industry, for at least 5 years, within Asia suppliers
Affinity for Footwear design and technology, particularly in the technical performance category, with an eye for aesthetics and key awareness of technical materials both within the industry and analogous industries
A true team player, you understand and respect the importance of collaboration and compromise
Able to balance creativity with organisation and discipline in a fast-paced environment
Good command of English communication. Mandarin is a plus.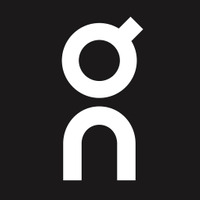 Dream On