Footwear Designer Performance Outdoor
In short
We are excited to offer the position of Performance Footwear Designer within our Design team. You will work in a very fast-moving environment where you will be involved in the full design process of footwear creation starting from concept research to product briefings for production.
Your Mission
You will be an integral part of the Performance Footwear team.
You will be working closely with product managers, developers, material specialists to design the high performance footwear they need to push the boundaries.
You own your projects from design concepts through final delivery.
You will work on developing concepts, mock-ups, visuals, 2D and 3D files for new projects.
You will collaborate with our Zurich based development team and our Vietnam based development team on creating functional and performance-driven products.
Your story
You hold a bachelor or master's degree in product/industrial design and/or design engineering.
You have at least 2/3 years of performance footwear design or footwear design engineering experience with a major footwear brand.
Strong interest and experience with performance footwear, athletes data as well as a connection to sports and a ability to translate those into products.
You have excellent 2D software skills (Adobe CS), 3D software skills (Modo, Cinema 4D) are definitely a plus.
You have good sketching and mock-up skills.
You have an innovative mind with a strong drive to pushing the boundaries of footwear design.
You have a structured mind, excellent communication and presentation skills.
You are able to work in a fast-moving environment and handling several projects and seasons at the same time.
You have a strong interest in working with cross-functional teams – materials, product managers, designers.
You are fluent in English both written and spoken.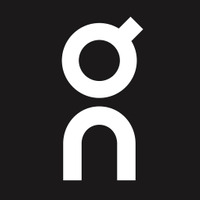 Dream On