Head of Footwear Development
In short
The Head of Footwear Development will be a strategic leader and visionary, with a passion for sport and a deep understanding of the needs of athletes and the creation of world class sports footwear. You are responsible for the creation, prioritisation, and completion of short to long term project plans that fuel the footwear pipeline with aspirational and innovative products. You have the ability to translate brand strategy into a clear seasonal business strategy and ensure seamless collaboration between Creative, Technical, Design, Product Strategy, Sourcing & Production teams.
Your Mission
Develop and implement a vision for footwear development that aligns with the company's overall strategy and goals.
Lead, coach and provide constant feedback to a team of developers who use consumer and market insight to create technically sound footwear ranges that are delivered on time and to the highest standards.
Collaborate with athletes, sports scientists, sports enthusiasts and product testers to understand the needs of all performers and incorporate their feedback into product development.
Take ownership for the entire development process for all footwear products with an emphasis on quality product development and timely completion of all tasks in accordance with the applicable product creation calendar and budget requirements.
Translate and drive new and innovative footwear designs, components, processes, into manufacturable, marketable and commercially viable finished products. 
Create project roadmaps, clear deliverables and reporting cadences
Maintain project documentation and reporting to key stakeholders, participate in milestone reviews, present new opportunities.
Establish and nurture relationships with all key vendors Stay abreast of industry trends, technologies, and materials, and incorporate them into new product designs.
Work closely with the product strategy team to ensure product launch strategies are fully considered and executed.
Keep an eye on the competition and market trends to ensure that our products are competitive and meet consumer needs.
Monitor product performance and customer feedback, making adjustments as necessary to improve product quality and customer happiness.
Your story
Bachelor's degree in industrial design, engineering, or a related field. Minimum of 10 years of experience in the performance footwear industry, with at least 5 years of experience in a leadership role.
An entrepreneurial and open mindset, an eagerness for differentiation and a natural push for excellence
Expert knowledge in the product development and design process (footwear construction, technology, calendars, project management, textile manufacturing, material construction, sourcing etc.)
Ability to lead a cross-functional team, managing several projects in various stages, towards a vision through effective collaboration
Strong communication, presentation, and project management skills.
Strong analytical and problem-solving skills.
Passion for sport and understanding of athlete needs.
Experience working with athletes and sports teams is a plus.
Strong understanding of costing principles and ability to negotiate with vendors as required
Technology and systems fluency
Language Skills: Fluency in English
This position is based in Zurich Switzerland, with regular travel to Asia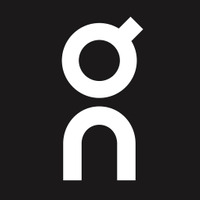 Dream On