Footwear Materials Specialist
In short
As a Senior Footwear Materials Specialist, you will drive performance materials to the next level of technology in line with the company vision. The role will focus on the material creation, and development and technicality of high performance products. You will report to the Footwear Material Team Lead and support in the execution of the global material strategy. You will manage projects from creation through to realization while collaborating with cross-functional partners - Design/Development/Product Marketing.
Your Mission
Support the creation and sourcing of technical, high-performance materials in accordance with the design brief in collaboration with cross-functional design partners.
Ensure material availability according to calendar timelines, sourcing policies, quality standards and best target prices.
Evaluate and aim for material-specific targets in regards to the On sustainability roadmap.
Identify opportunities for innovation in material performance, sustainability and efficiency for On products.
Lead all material and component specifications for product creation, colour application through utilisation of Adobe Illustrator and Product Lifecycle Management (PLM) systems.
Oversee the material lifecycle ensuring all materials are tested and approved while problem solving and advising on improvements through fundamental understanding of yarns, material structures and polymers.
Build and foster strong relationships and communicative channels with T2 Material Suppliers and T1 Factory teams.
Set up and continuously improve the material library and tools for the product creation teams.
Liaise and collaborate with local and international teams (EUR/ NAM / ASIA) - Design, Product Development, Product Management, Innovation, Sustainability and Testing teams.
Your story
Bachelor's Degree (minimum) in Footwear Textile Sciences, Textile Engineering/Technology from a global leading university or related field.
3+ years of global experience in Performance Footwear industry (or equivalent) with Asia supplier/factory experience as a fundamental part of previous role.
Extensive experience travelling globally (non-covid times) on a regular basis to T2 Material Suppliers and T1 product factories to create, develop and source materials.
Well-rounded experience in project management from creative direction through to production.
Affinity for Footwear design and technology, in the technical performance category, with an eye for aesthetics and key awareness of trends both within the industry and analogous industries.
Proven track record of implementing innovation though performance materials with ability to think and act strategically. Highly attentive to detail and has the ability to build, organize, and create effective presentations and strategy documents. Excellent understanding of the industry's processes with ability to work autonomously parallel to cross-functional collaboration. Collaborative spirit with diverse stakeholders as well as superior communication skills (verbal and written English). Able to balance creativity with organisation and discipline in a fast-paced environment. Talent to deal with change and bring entrepreneurial spirit when facing unexpected challenges.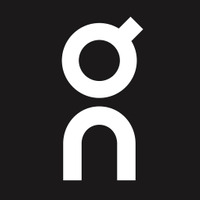 Dream On